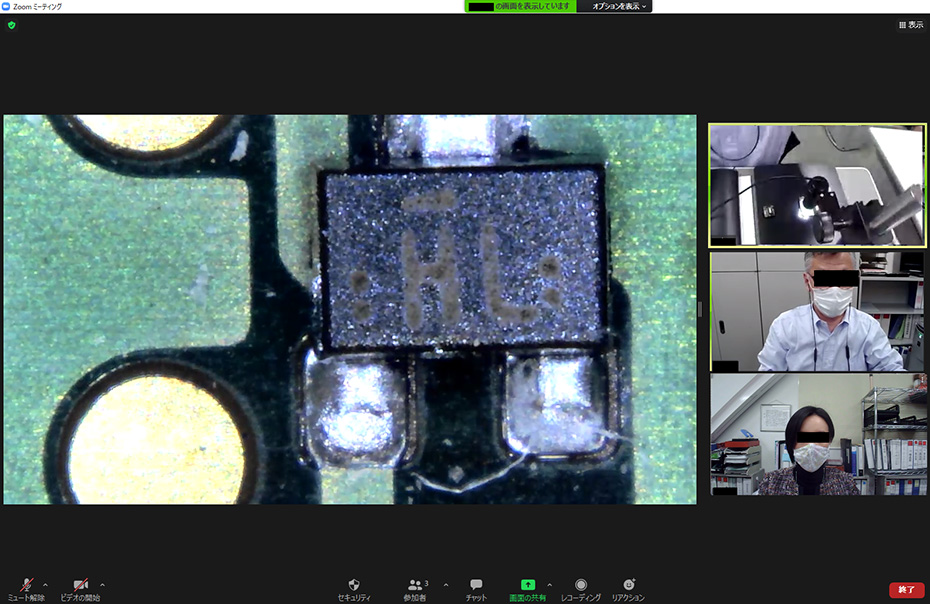 Real-time sharing to remote locations using Zoom
Can be used as webcam via Zoom or Skype.
GOKO EV-6HD can be used as webcam as well. Suitable for the remote observation and enhanced explanation via Zoom / Skype since it enables to shoot from close-up to distant view easily.
<Example of use>
- To give an presentation of your company's precision processing machine at an online meeting. You can display the entire equipment and enlarge it partially as well.
- To show the whole body and the wounded body parts by magnifying it in real time during the telemedicine.